Support the UCI Alumni Association this Giving Day!
This is a day dedicated to making a positive impact and creating meaningful change in our community. From our UCIAA Endowed Scholarship Fund to one of our many chapter based book scholarships, you can help fund life changing initiatives with us. Plus, your gift can unlock additional funds through special matches and challenges.

A gift from you today will make an IMPACT on a deserving scholar. UCI is recognized by The New York Times as one of the top universities "doing the most for the American dream." Many of our young Anteater's dreams are dependent on scholarships and financial aid in order to complete their degree here at UCI.

Be one of the first 200 alumni donors to make a gift to any area on Giving Day and unlock $10,000 in support for UCIAA! It's not how much you give, just THAT you give.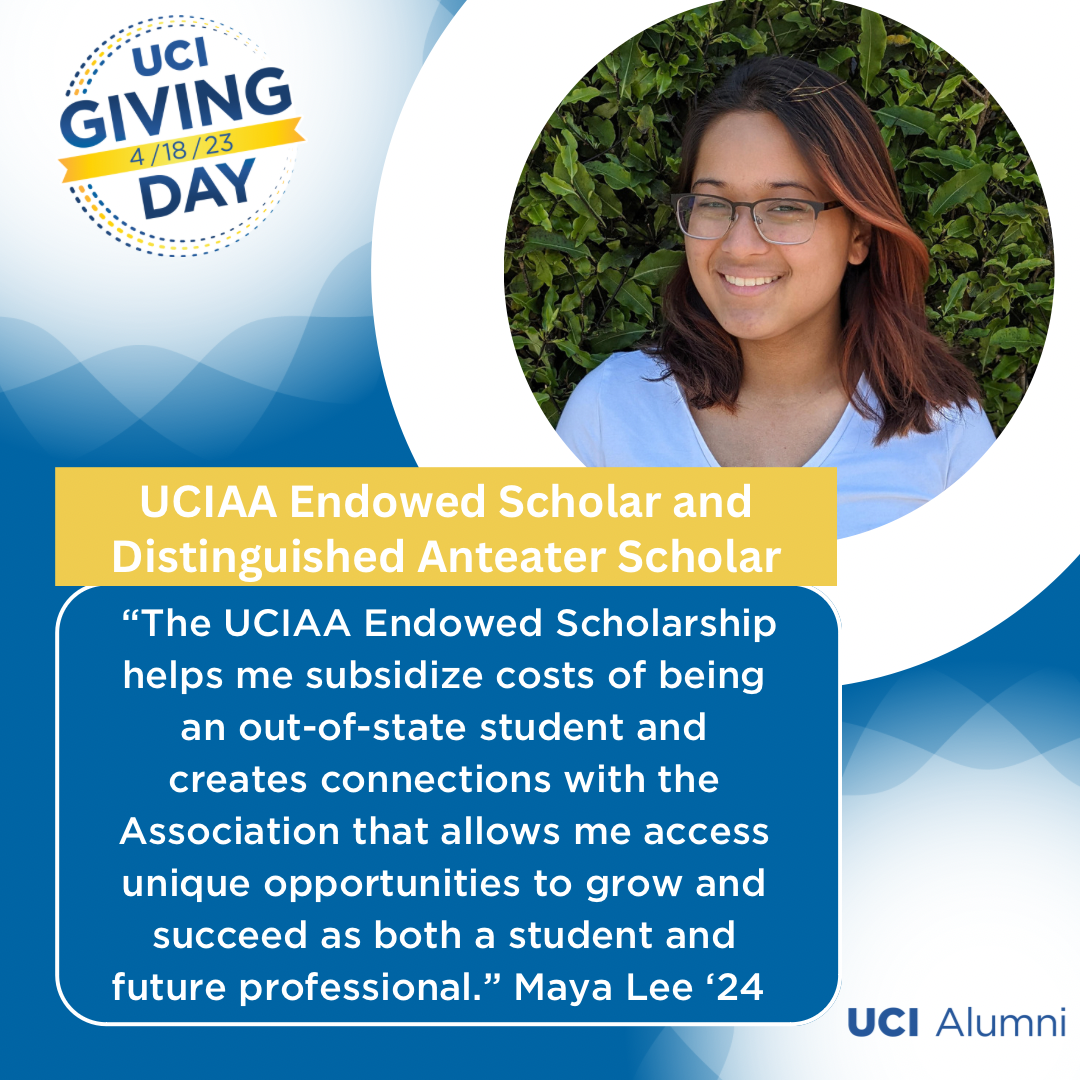 Let's harness the power and strength of united alumni. Now is the time to gather your fellow anteaters and spread the word to support scholarships.
---